Inventors All Around
Science Saturdays 2018 gave us an opportunity to experiment and learn more about Inventors All Around​!
On this page, you can connect with games, videos and activities to learn more about this topic!
STEM Grades K-3
Learn how to be an inventor with this Martha Speaks game!
There is a whole list of game about building and inventing here on PBS Kids!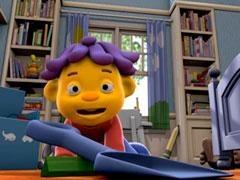 In this episode of Sid the Science Kid, Sid learns all about the lever, a simple machine used to lift heavy objects.
STEM Grades 4-8